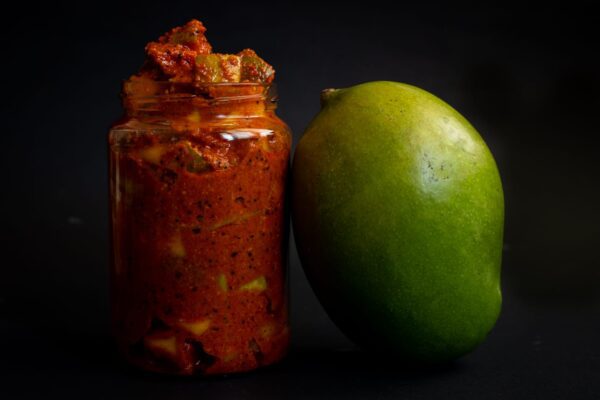 Raw Mango Upinkayi
Rs.175.00 /250g
In Stock
Nothing is more synonymous with Indian summertime than fat juicy mangoes and for decades now, my sisters and I have welcomed the season every year by making our signature batch of raw mango uppinkayi (raw mango pickle).
Suvidha's uppinkayi is prepared with specially procured Amlet mangoes grown in South India. It's distinct salty–spicy–sour flavour is soaked up thoroughly by big chinks of this juicy mango making every bite memorable.
My daughters love eating the uppinjayi with chapati and dosas but for the ultimate culinary experience, we recommend adding a spoonful to your curd rice and slurping it up with every bite.