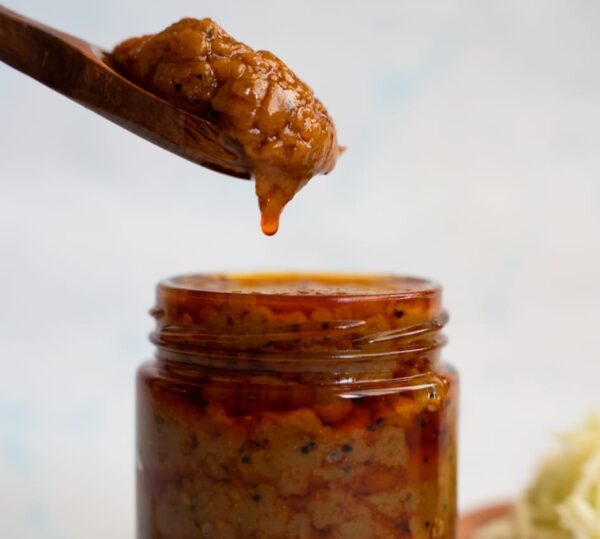 Maavinkayi Thokku
Rs.170.00 /250g
In Stock
The Suvidha Maavinkayi thokku is made with grated raw mangoes and fresh ground chilli powder. While a mango pickle includes raw ingredients that are preserved together, and over time, chemically react with each other to produce the tangy–spicy taste we love, a thokku is actually cooked low and slow over a flame to produce rich and complex flavours that will blow you away as soon as you taste it.
This is a traditional south Indian thokku recipe that has been passed down to me from my mother. My daughter's love for spicy food began when she first tasted this thokku and immediately smacked her tongue in delight.
In the summer months, a bowl of cold mosaru anna (curd rice) is incomplete without this delectably spicy companion. You can also eat it with hot crispy dosas and a dollop of ghee.