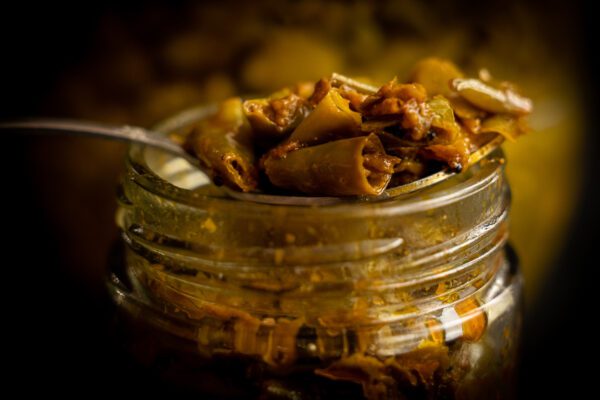 Chilli Pickle
Rs.233.00 /250g
In Stock
The Suvidha Chilli Pickle is the perfect companion for every meal! You can eat it with your akki rottis or parathas or straight from the bottle if you truly dare. The tang and spice from the pickle will nicely compliment every dish while adding just a bit of spice to it.
I have always been a sucker for spice and anytime anyone made a chilli pickle, I would eagerly taste some. From store bought, to homemade, I found something lacking in all the chilli pickles I had tasted so I decided to make one of my own that could satisfy my taste buds.
My children graciously indulged me, trying multiple batches of sub-par pickles until we stumbled upon this signature recipe that is sure to leave you gobsmacked!