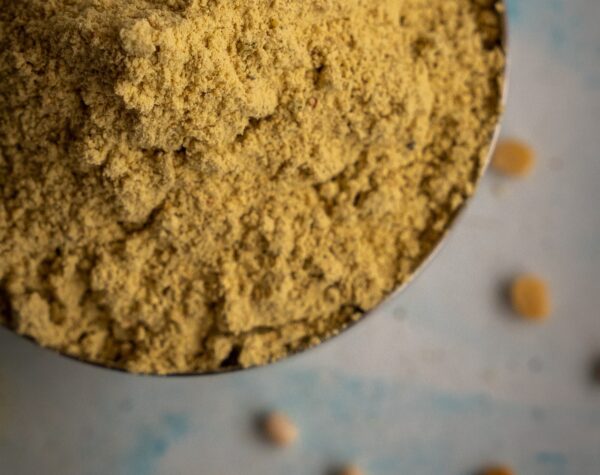 Bele (Dal) Chutney Pudi
Rs.175.00 /250g
In Stock
The Suvidha Bele (Dal) Chutney Pudi has all the nutty goodness of kadle (channa dal) and the mild spicy flavour of a chutney pudi.
This pudi was a recipe I developed for my granddaughter. As a child, whenever she saw us adults eating spicy pudi's with our rice, she would want to taste some as well. So I set out to create a pudi with a balanced note of spice.
Bele (Dal) Chutney was the perfect ingredient that also fulfilled my granddaughter's protein intake with every bite.
As with any chutney pudi, we recommend adding a little ghee or oil and eating it with dosa, ildi or akki roti. In addition, you won't want to miss eating this with some hot rice with a dollop of ghee melted on it!